Yes, the ground may be frozen in Dutchess County but it's not too early to rent party tents for your outdoor party this spring or summer!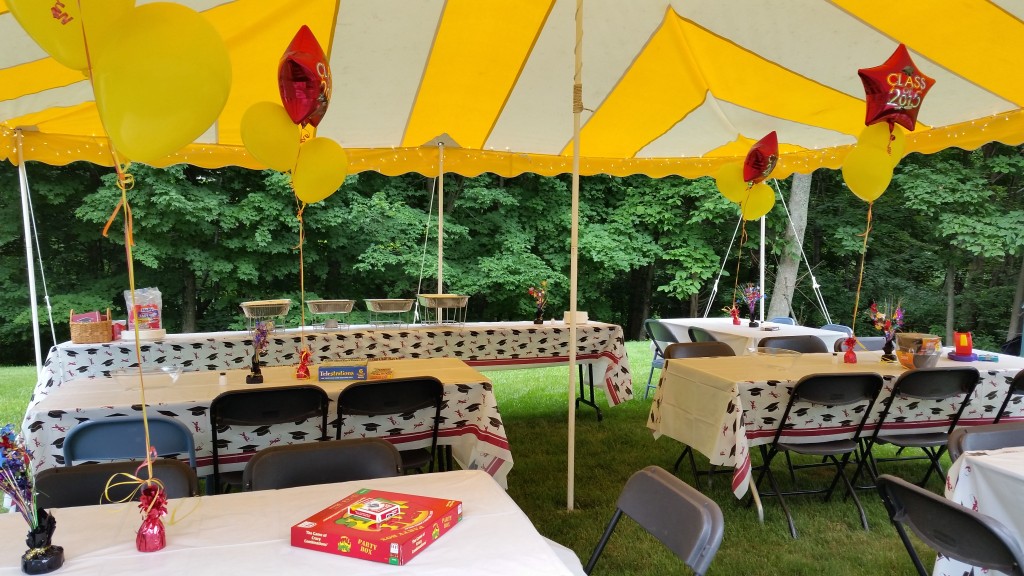 Do you have a high school or college graduation coming up? What about a family reunion, baby shower, Sweet 16 birthday party or even a preschoolers birthday party?
If you're having an outdoor party anywhere in the Hudson Valley, NY, then we have the tents for you. We offer two different sized tents, depending on how many people you're hosting, plus folding chairs, tables, lights and drink dispensers.
Check out our Products Page for photos.
On our Gallery Page you can see example of our tents set up for our past clients. We've got the lowest prices GUARANTEED and our setup team is quick, efficient and polite.
You can also find us on Facebook and Pinterest! Come connect with us and stay up to date with our latest specials and entertaining tips!
If you have rented from us in the past, we would be ever grateful if you could leave us a review on Google, Yelp and/or Yellow Pages. Simply click on the links and there should be a link or box on each page to leave a review. Thank you so much and here's to a fantastic new year!
Rent party tents in Dutchess County for the lowest prices GUARANTEED!

Call us TODAY at (845) 227-2691

to rent your party tent, tables and chairs.

Proudly supplying party tents in Dutchess County and the Hudson Valley, NY since 1997.