It's that time of year when the sun sets early, the leaves cover the grass, and the ghost and witch decorations make an appearance for Halloween. And that got us thinking about some of the classic movies we watched growing up that remind us of Halloween and that always seem to make an appearance this time of year.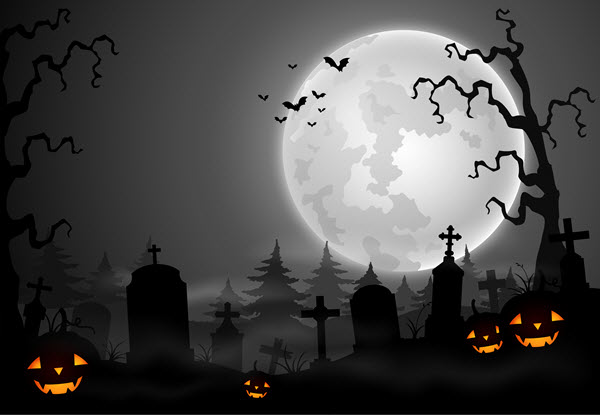 While we reminisced about classic Halloween movies, our list of favorites also include some more recent releases.
Halloween Movies for Young Kids
It's the Great Pumpkin, Charlie Brown (1966) – Who doesn't love this Peanuts classic where loyal Linus misses trick-or-treating in the hopes of seeing The Great Pumpkin. Love-struck Sally joins him in the pumpkin patch and poor Charlie Brown has a scissors mishap making his ghost costume. But I still don't understand what the whole Snoopy/Red Baron scene has to do with this move.
Disney's Halloweentown (1998) – This TV-movie follows three siblings after they discover their grandmother is a witch. Kids will love all the magic and special effects.
Hotel Transylvania (2012) – Dracula creates a plan for protecting his daughter, Mavis, from the dangers of the world. This is a theme that parents and kids alike can understand and relate to.
Classic Halloween Movies from the '80s
Halloween (1978) – On Halloween night in 1963 six-year-old Michael Myers inexplicably kills his sister and is committed to a mental hospital. Fifteen years later, Michael escapes with the intent to kill again and wreaks terror on the small town and Jamie Lee Curtis, in her feature film debut. And so the slasher film genre was born!
A Nightmare on Elm Street (1984) – Who can forget Freddy Kruger, with his knife-like fingers, who terrorized teens in their dreams, which killed them in reality. Did you know this was Johnny Depp's feature film debut?
Child's Play (1988) – Remember that crazy ugly doll, Chucky? Serial killer and fugitive Charles Lee Ray's spirit entered Chucky via some voodoo spell right as Charles was dying. An unsuspecting mother buys the doll, gives it to her son, and a murderous rampage ensues.
Psychological Thrillers (for those who don't like gore)
The Ring (2002) – This American remake of a Japanese horror classic involves a cursed videotape which kills anyone who watches it within 7 days. The creepiest part for me was the visual of the girl by the well.
The Gift (2015) – Jason Bateman stars as Simon Callem in this thriller about a married couple who relocates to Los Angeles and are befriended by a long-lost friend of Simon's. While this friend offers nice gestures, they are unwelcome by Simon, who is unwilling to share his childhood secrets with his wife. The ending will leave you shaking your head, wondering if you know the truth.
Identity (2003) – John Cusack stars in this film about 10 people who get stranded at a motel in the middle of nowhere during a severe rainstorm along with a mass murderer. Take a guess as to what starts to happen. Reminiscent of Agatha Christie's book, And Then There Where None.
What are your favorite Halloween movies? Leave your picks in the comment section below!

Just because we're closed for the season doesn't mean we'll be hibernating!
Sign up for our newsletter and we'll share our favorite party recipes and entertainment ideas!

Proudly supplying party tents in Dutchess County and the Hudson Valley, NY since 1997.