Thanksgiving is just a week away. Do you need help planning Thanksgiving dinner or are you lucky enough not to cook? Does your family go the traditional route, with turkey, stuffing, mashed potatoes, and assorted veggies? Or do you have family members who like to experiment and try new recipes for the holidays?
Mom's Thanksgiving Stuffing Recipe
My assistant told me about her mother's version of stuffing, which I call "traditional with a twist." Take your favorite packaged stuffing mix, saute additional celery and onions, add cooked sausage (drained very well), add some tangy dried cranberries, and finally add some boiled and chopped chestnuts (which are also peeled, of course). She said it's to die for and there's never any left. What a delicious twist on Thanksgiving stuffing!
Thanksgiving = Tradition
Do you remember this episode of Everybody Loves Raymond when Marie went on a health kick and made a bean curd turkey for Thanksgiving? How would your family react to such a drastic change, especially on a favorite holiday?
There was also another episode where Debra made fish for Thanksgiving and Marie walked in with a beautifully roasted turkey. Classic!
Planning Thanksgiving Dinner
Take a head count. How many people will join you for dinner? Will others stop over just for dessert? Will you ask guests to bring a dish or an appetizer to share?
Plan your menu. A traditional Thanksgiving dinner includes: turkey, gravy, mashed potatoes, stuffing, and assorted vegetable dishes. Dessert traditionally is pumpkin, apple and/or pecan pies.
Do your guests have food allergies? It never hurts to ask as this will change which recipes you can use.
Find your recipes. Do you have family recipes that have been passed down through the generations or will Pinterest be your new best friend? Get yourself organized.
Prepare your shopping list. This is where I start to confuse myself with guessing how much food I need to prepare for the number of people I'm hosting. I tend to err on the side of caution and prepare much more than necessary because I'd rather have too much than not enough, but that's me and my family loves Thanksgiving leftovers. You can also check out this Thanksgiving Cheat Sheet for a quantity guideline.
Be brave, find your patience, and hit the grocery store. To save your own sanity, do NOT shop the day before Thanksgiving! If you must, you must, but try to plan it a couple of days in advance OR go at off peak times (is there such a thing as a quiet grocery store right before a holiday?)
Prepare as much as you can in advance and enjoy your company! I would rather socialize with my family and guests than cook, so I prep as much as possible in advance.
We'd love to hear about your favorite Thanksgiving recipe or tips for planning Thanksgiving dinner so please share them in the comment section below!
From our family to yours, wishing you a very Happy Thanksgiving!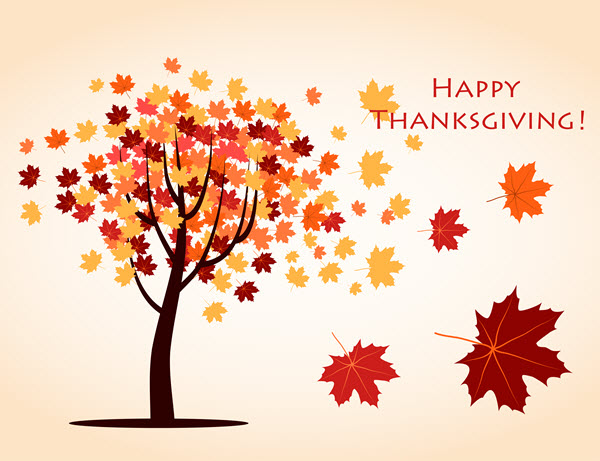 Just because we're closed for the season doesn't mean we'll be hibernating!
Sign up for our newsletter and we'll share our favorite party recipes and entertainment ideas!

Proudly supplying party tents in Dutchess County and the Hudson Valley, NY since 1997.