Father's Day is quickly approaching. Do you know how you'll celebrate your dad? Here are some easy yet thoughtful Father's Day gift ideas: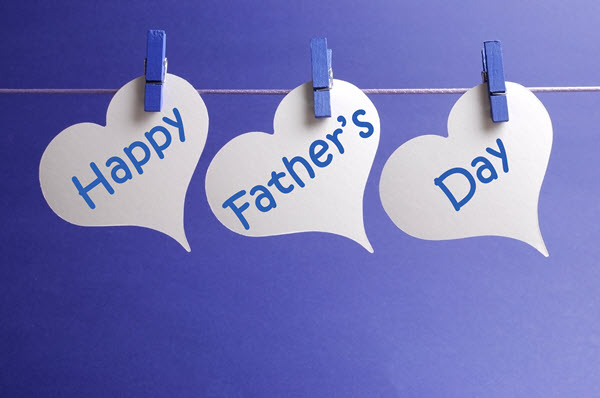 Most parents will say that spending time with their children is the best gift they can receive. Plan a family party, a family reunion with dad's relatives, or just a simple lunch at his favorite restaurant to make dad feel special.
Does your father still have a yard to maintain? If you live nearby, offer to cut the grass or have one of the grandchildren do it on a weekly basis. If you're out of state, call a local landscaper and schedule their lawn maintenance plan for the summer.
Does your father love sports? Go to a major league baseball game or play a round of golf. Even minor league ball games can be loads of fun with the whole family.
Is your dad a foodie or a cook? A gift certificate to a new or favorite restaurant is always a treat. Or how about some unique spice rubs or grilling sauces?
Does your dad love music? Check the local events calendar in your area for live music or concerts. Or fill up his iPod with his favorite hits.
Reminisce with dad about his childhood by compiling HIS family photos into an album or scrapbook. Family history is a fascinating legacy to pass down the generations so even if you have few photos, jot down the stories dad tells you on the pages instead.
Do you see a theme here? Most fathers have quite the collection of shirts, ties, and slippers so instead of adding clutter to his house, treat him to an experience instead that he'll always remember.
What are your favorite Father's Day gift ideas? Let us know in the comment section below!
Rent a Tent for Your Father's Day Celebration!
Lowest prices GUARANTEED!
Call us TODAY at (845) 227-2691
to rent your party tents, tables and chairs.
Many weekends are already filling up so call us today!
and YES – you CAN book us NOW for your party in August!
Proudly supplying party tents in Dutchess County and the Hudson Valley, NY since 1997.