If you're having a more formal outdoor celebration, knowing how to tie a bow on a chair with fabric is an easy way to dress up the decor under your party tent.
Here's a quick how-to video showing you the steps of tying the perfect bow.
These bows can be used with or without chair covers. I also love the idea of adding small flower bouquets to each bow. (Photos from Pinterest)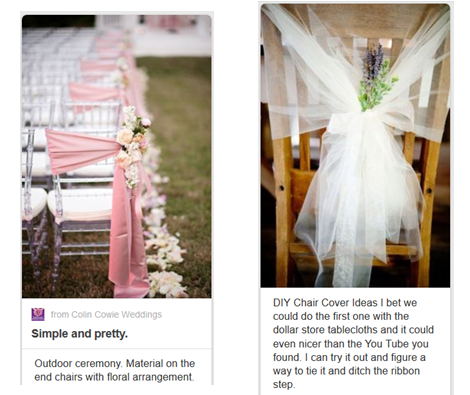 The summer party season is in full swing…
If you're planning an outdoor party,
call us TODAY at (845) 227-2691
to reserve your large party tent, tables and rental chairs.
Proudly serving the Hudson Valley, NY since 1997