Now that you've got your party tent, tables and chairs set up, you'll need to think of ways to keep your guests entertained. Of course, this depends on what type of celebration you're hosting and the age of your guests but it's always better to have an entertainment plan, even if your guests are happy just sitting around and chatting.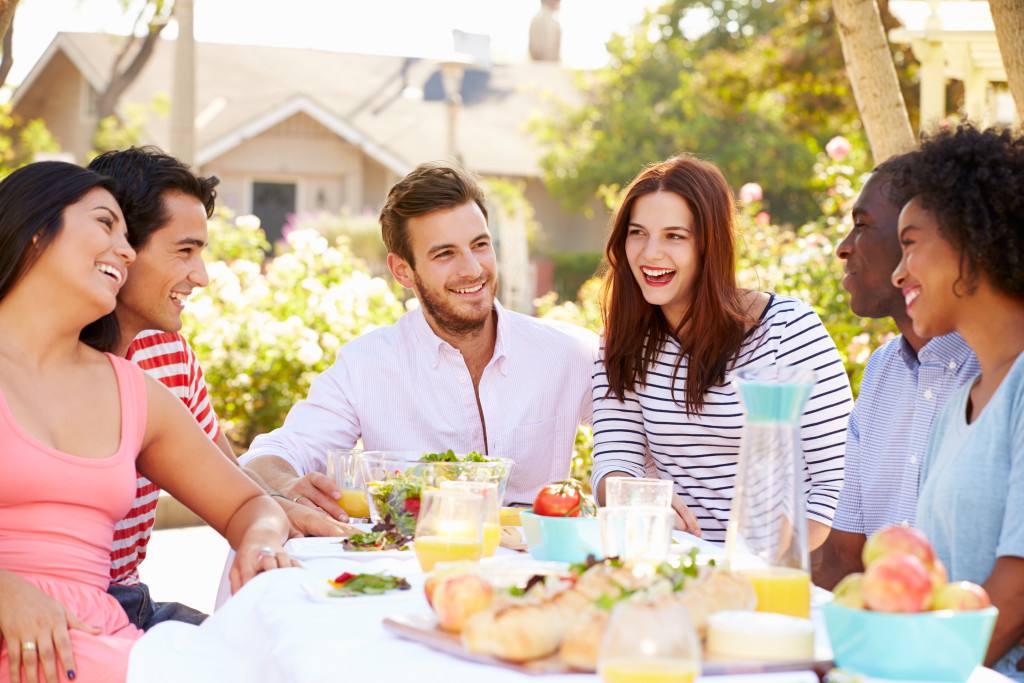 Here are some classic outdoor party games that please all ages:
Card Games
At a recent high school graduation party, my clients (aka the parents of the graduate ) were nervous about how to entertain the teenagers so they brought out a bunch of card games and board games, placing one of each on each table. They were a hit with both the teens and the adults as they took turns playing Uno and Skip Bo (even in the rainy drizzle!)
Horseshoes or Bean Bag Toss
There's nothing like a little friendly competition during an outdoor party! If you have kids attending, opt for the kid-friendly bean bag toss. Do exercise caution with horseshoes; it's a real damper if someone suffers a concussion or needs an ambulance during a party.
Can Jam
The newest frisbee craze these days! You can find Can Jam at most major retail stores and the object is to throw the frisbee into these plastic 'cans'. If you slide the frisbee through a slot, however, you get more points. Just allow enough space away from your party tent so no one trips on the stakes!
Add some food, drinks and some tunes from your iPod and you're party is good to go! Let us know how you keep your guests entertained by leaving a comment below! We'd love to hear your creative ideas!
The summer party season is in full swing…
If you're planning an outdoor party,
call us TODAY at (845) 227-2691
to reserve your large party tent, tables and chairs.
Proudly serving the Hudson Valley, NY since 1997