Need a reason to host a party outdoors? How about inviting some friends over for a direct sales party. It's a win-win for everyone: the hostess receives discounted or free merchandise, the direct sales rep moves toward her monthly sales goals, and your guests are treated to good food, drinks, and usually lots of laughs.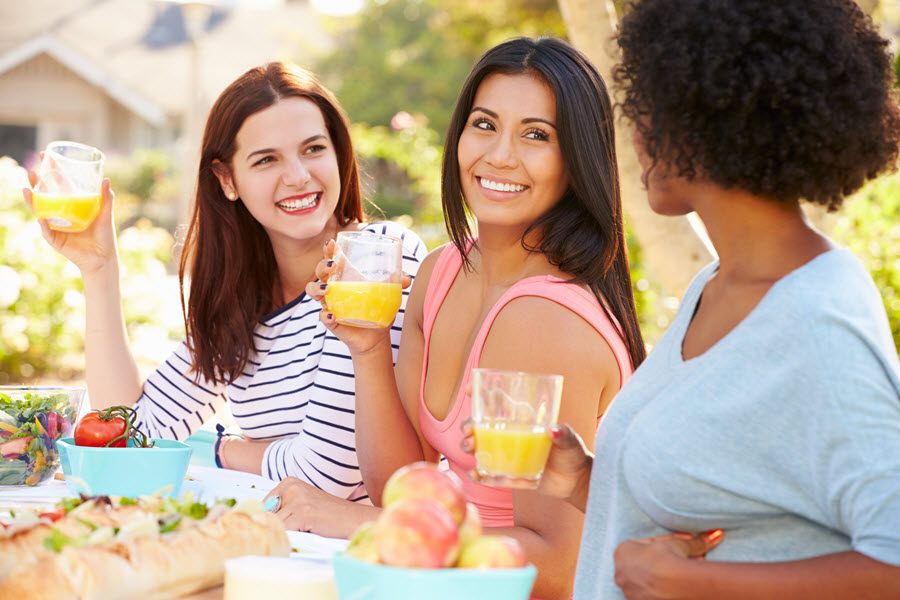 Direct sales reps for all different companies are plentiful in Dutchess County. You have your choice of food, makeup, home decor and decorative bags, just to name a few. Here are some tips for how to host a party outdoors:
Rent a party tent from us! The summer weather can certainly be unpredictable and depending on how many people attend your party, it will be much easier hosting out in an open space instead of being crowded inside your home.
Set up a table for the rep to display her products plus another table for food and drink.
Rent enough chairs for all your guests as well as a few extra tables to place drinks and food.
Schedule your party during daylight hours so everyone can easily view the sales rep's presentation.
Place food on trays of ice and use coolers to keep drinks cool outdoors.
Have fun with your friends!!
Here's a twist on this theme: if YOU are a direct sales rep and host team meetings, follow the steps above to host your team meeting in your backyard. You may want to rent more tables so everyone has space to take notes but hosting your meeting outdoors is a nice change of pace and a way to let your team relax a little.
We are your #1 source for backyard tent rentals in Dutchess County, NY!
Lowest prices GUARANTEED!
Call us TODAY at (845) 227-2691
to rent your party tents, tables and chairs.
Proudly supplying party tents in Dutchess County and the Hudson Valley, NY since 1997.