Of course, the answer is NO! But why not throw a spontaneous party to formalize the announcement and show off your engagement ring?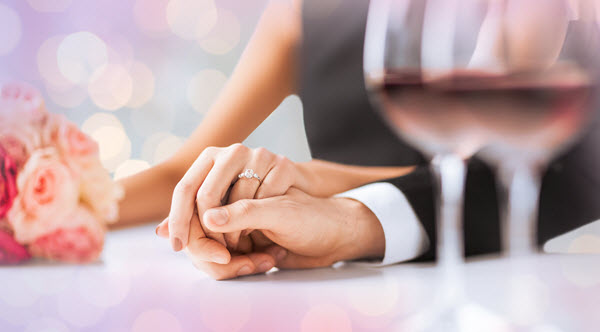 Engagement parties are often portrayed in the movies as formal soirees with guests gushing over the engaged couple and the mothers-in-law contributing their own wedding ideas. It's quite possible that engagement parties are regular events for the likes of Paris Hilton or the Kadarshians but for most regular people, engagement parties aren't a necessity, especially with the amount of planning that goes into having a formal wedding.
But we sure love parties so we vote that you have a very casual, outdoor engagement party to celebrate with your family and friends. Follow the K.I.S.S rules (Keep It Simple, Sweetie):
Rent a party tent, tables and chairs from us. We deliver right to your door.
Grill burgers or serve platters of finger food. Or hire a caterer to handle all the meal prep.
Hang white fairy lights under the tent for a twilight party.
Light small votive candles on each table for more evening ambience.
Cut flowers from your garden to adorn the tables.
Create a 'love potion' signature cocktail!
Use social media to its fullest…ask people to tag you on Instagram with photos of the party!
Most importantly, plan an engagement party that represents you as a couple, without listening to ideas from friends and family. And if you don't have the desire or time to plan an engagement party, that's OK too!
We are your #1 source for backyard tent rentals in Dutchess County, NY!
Lowest prices GUARANTEED!
Call us TODAY at (845) 227-2691
to rent your party tents, tables and chairs.
Proudly supplying party tents in Dutchess County and the Hudson Valley, NY since 1997.