Nobody likes to think about having bad weather on their party date but when you plan an outdoor event weeks in advance, you really have no way of predicting what the weather will be like. Forecasters have a difficult time predicting 24 hours in advance, don't they? Rent party tents to protect your guests from bad weather.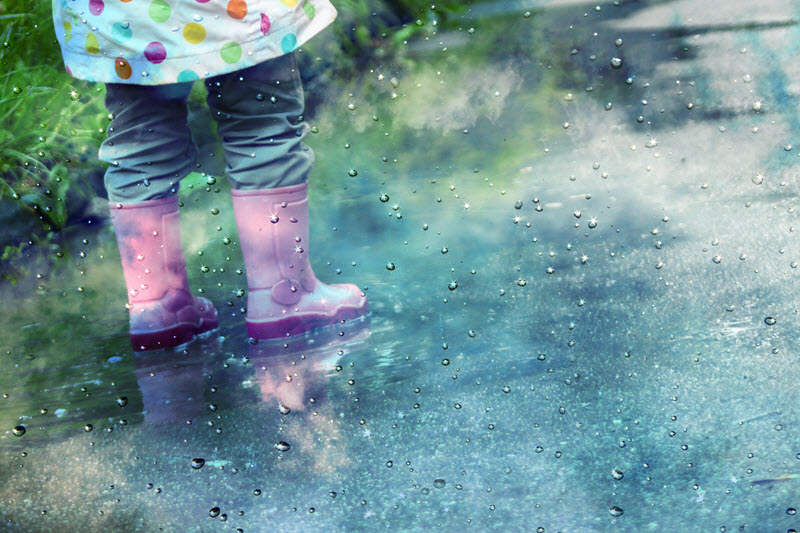 Here's a true story:
I was at a party last weekend and my friends rented one of our party tents. The weather was cloudy but we were having fun mingling in the yard. All of a sudden the skies opened up and it started pouring, I mean POURING!
Guess where everyone ran to? Not the house, not the little pop up in the yard, not the garage but underneath the big, beautiful, yellow and white American Tent & Party Rentals tent!!! What a concept. Having that tent saved everyone and all the food, big time!
I've also gotten feedback from customers who had the opposite weather, where the sun was out all day long, and they were equally happy to have a backyard party tent so guests could stay out of the direct sunlight. You just don't know what your party day will hold in terms of weather.
When you're ready to rent party tents for your outdoor party, here are a few things to remember:
We can set up your party tent in either your front or backyard.
A level yard is better for setup and will look nicer. There is also less risk of spilling food or drinks if your food tables are in a level area.
Our tents are secured to the ground using 12-15 heavy duty metal stakes. No risk of a gust of wind turning your tent into a large kite!
If you have more questions about how to rent party tents, just call us at (845) 227-2691 or read our FAQ page.
We are your #1 source for backyard tent rentals in Dutchess County, NY!
Lowest prices GUARANTEED!
Call us TODAY at (845) 227-2691
to rent your party tents, tables and chairs.
Proudly supplying party tents in Dutchess County and the Hudson Valley, NY since 1997.