Music and parties go together like peanut butter and jelly! Unless you're having an intimate dinner party discussing the latest in politics, setting up music to play at your outdoor party is a must.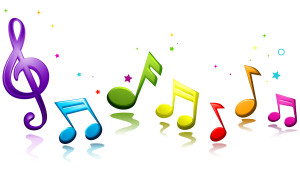 You have a variety of choices for playing music outdoors, each with their pros and cons.
Hire a DJ. Costly for your budget but you'll have hours of your favorites tunes playing continuously. *Note: be sure to leave space for the DJ to set up underneath your party tent!
Use your iPod. The iPod built in speakers are fine for a small gathering indoors, but if you're outside, plug your iPod into portable speakers or your laptop computer. You'll have computer wires setup outside but you'll have easy access to your playlist. Just set it to 'Random' and enjoy continuous hours of music.
Bring your laptop outside. If you have a playlist on Amazon Music, iTunes or Rhapsody, simply setup your laptop outside, login to your account, and set up your playlist. Again, you'll have wires outside in the party area (unless you have a fantastically strong battery!) and you may have to start the playlist again when it gets to the last song, but it's less expensive than hiring a DJ.
Set up your satellite radio. If you have a Sirius XM account for your car, you can purchase satellite radios that link up with that account to listen in your house. They are smaller than the 1980s boom boxes but have pretty strong speakers. Simply plug it in, find your favorite channel and crank up the volume.
As always, be very careful when using electronics outside. Use only outdoor-approved extension cords and try to keep the cords away from high traffic areas. Also, keep electronics under your party tent, just in case of a sudden rainstorm.
Lowest price GUARANTEED for party tents in Dutchess County!
Summer's not over yet!! If you're planning an outdoor party,

call us TODAY at (845) 227-2691

to reserve your party tent, tables and chairs.
Proudly supplying party tents in Dutchess County and the Hudson Valley, NY since 1997