Party planning doesn't have to be elaborate and it doesn't have to cost a fortune. If you spend money you don't have or don't work within a budget, you will become stressed and most likely won't enjoy your own party. I've seen this happen especially with Sweet 16 parties and also with weddings.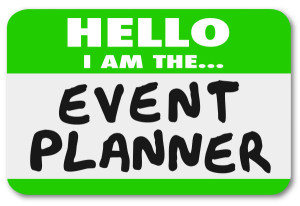 Here are some tips for party planning on a budget:
Call multiple vendors to compare prices. This goes for party tent rentals, caterers and DJs. Ask a lot of questions about pricing, what's included, setup, deposits, pickup or delivery, etc. Keep detailed notes so you can refer to them at a later date.
Use what you have. Do you have lovely flowerbeds? Use those flowers as centerpieces. Do you already have a few folding tables and chairs? Use those and just rent the balance so have enough seating for everyone. Do you have plates, cups and utensils from another party? Use those and buy smaller packages if you need more.
Go potluck. Most people enjoy showing off their favorite recipe so if you want to save on food costs, ask your guests to bring a dish to share. If you prefer to do the cooking yourself, purchase food at a big membership store; they usually offer a better price on large quantities of meats than smaller grocery stores.
Keep it simple. Yes, it's fun to look at Pinterest or magazines that feature super fancy parties but trying to replicate those photos will likely explode your budget. Do you really need 17 food choices on the buffet table? Most likely not. Do you need to serve prime rib when people would be happy with burgers? No. Keep it simple by not overcooking and not overbuying food or decorations.
The summer party season is in full swing…
If you're planning an outdoor party,
call us TODAY at (845) 227-2691
to reserve your party tent, tables and chairs.
Proudly serving Dutchess County and the Hudson Valley, NY since 1997