Valentine's Day is right around the corner, which means writing out Valentine cards for the classmates as well as preparing some Valentine's Day treats for the family and friends.
Chocolate seems to be the go-to gift of choice on Valentine's Day and there are certainly plenty of cute chocolate heart boxes at your local store but if you have the time, choose from one of these easy Valentine's Day themes and make your child's day extra special.
Red Food Theme
Red is traditionally the color of love and what better way to express that love in a creative way than to serve red food to your family. Here are our favorite red food finds:
Waffle with Strawberries and Cream Cheese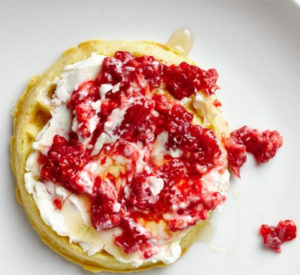 Heart-Shaped Food Theme
You can't get away from seeing hearts on Valentine's Day! Make heart-shaped food to add whimsy to your meals:
Heart-Shaped Grilled Cheese and Tomato Soup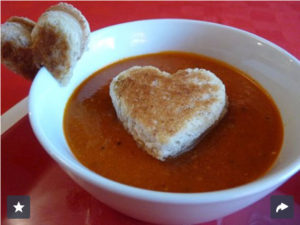 The lists and pictures could go on and on. The internet is filled with creative cooks and I have no doubt that if you search long enough, you'll find many more creative themes and food ideas than what we have here. In fact, you could get lost in Pinterest and Google searching for these Valentine's Day treats!
If you have your own creative Valentine's Day treat, post a photo of it in the comments below!
With 14 inches of snow on the ground, we're closed for the season BUT our phone lines and calendar are open so reserve your party tents, tables and chairs today before the mad rush begins!
Also, if you sign up for our newsletter, you'll receive a coupon off of your party tent rental…plus we'll share our favorite party recipes and entertainment ideas!

Proudly supplying party tents in Dutchess County and the Hudson Valley, NY since 1997.